During this ongoing pandemic, people are work from home and have turned their homes into an office. But to set a home office you need various items and today we are going to talk about one of such devices that is the keyboard. 
The keyboard is one of the most important devices you need to have a home office. If you are a computer/ laptop you must be knowing what do you use the keyboard for, but there are many keyboards in the market so you must be thinking which one is the best for me and will it affordable for me.
So today we are going to make it easier for you to decide as we have brought for you the best keyboards that you can buy without burning a hole in your pocket. Let's start!!
Logitech K350
The Logitech K350 is a true wireless keyboard that can be a good option for you as it comes with a built-in wrist-rest and all the media keys that you need. 
The K350 connects over Logitech's USB wireless receiver and Logitech says it should last up to 3 years (with 2 million keystrokes per year) on a single charge.
The user of Windows machines should buy it as Logitech recommends it for Windows XP and Vista, as well as Windows 7, 8, and 10.
Dell Wired Keyboard- Black KB216 (580-ADMIT)
Looking for a good, reliable, and affordable keyboard to get your home office up and running, well Dell's got you covered. It's not only a wired keyboard which should make for a super-easy setup but its work with the USB port that most of the computers have.
The Dell Wired is also a well know keyboard on Amazon, with a 4.5-star average score. This is why it is on our list of 7 best keyboards in 2020.
Arteck 2.4G Wireless Keyboard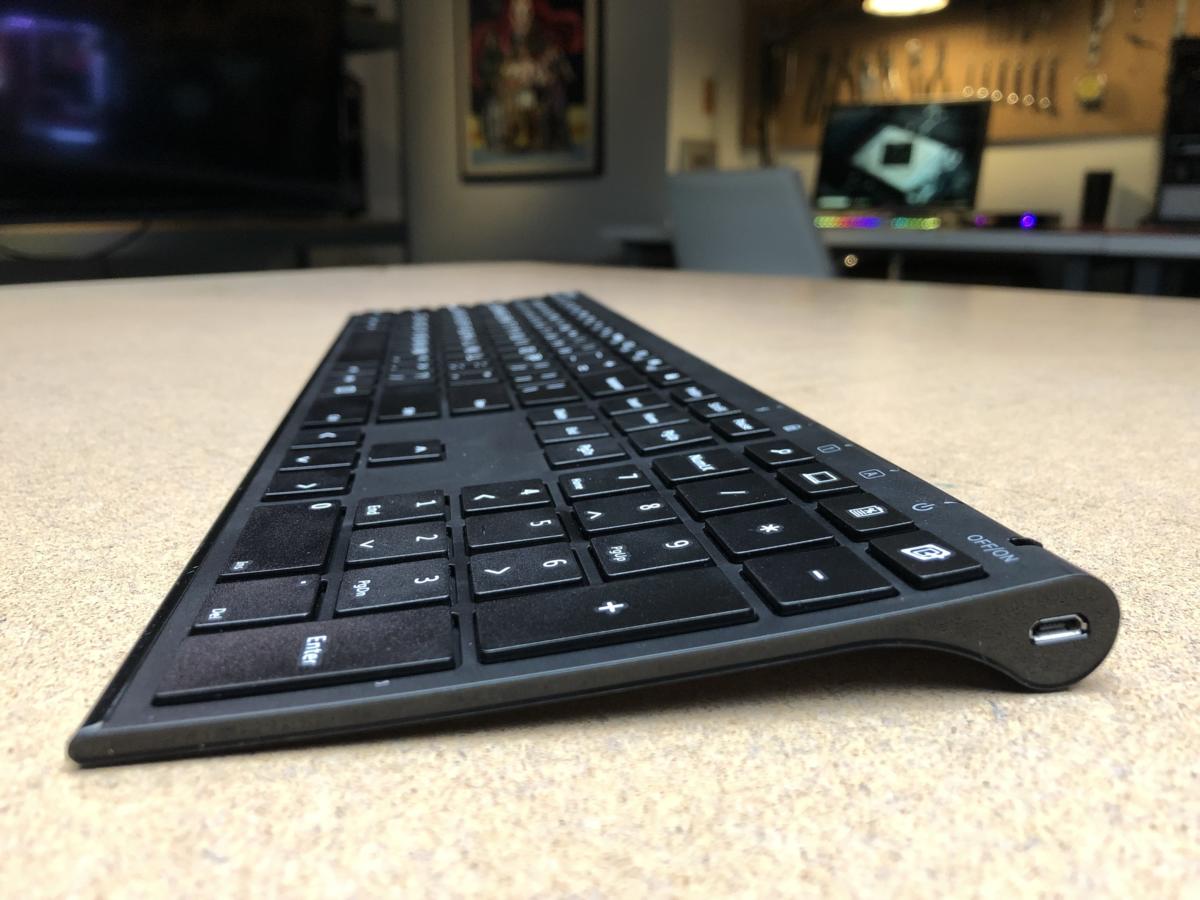 The Arteck 2.4G comes with a Swiss-Army- Knife-like functionality, because of its USB receiver you can connect it to everything from desktops to laptops to even TVs. It mainly works with Windows, but Macs book users can also have it.
The wireless keyboard should work up to 33 feet from the connected device, which is probably too far for anything besides the living room, but that's more than enough for setting up even the most complicated, ergonomically compliant home office.
Apple Magic Keyboard
If you are an Apple user you must be looking for something like this, the Magic Keyboard is one of the best keyboards as isn't just designed for Apple user's needs but it matches them. In our list, this one is a smaller keyboard, which means you can even put it in your bag easily and also use it on a small desk. It connects over Bluetooth. 
Logitech K780
Your laptop isn't the only device you need to type on, so Logitech has keyboards like the K780 that nimbly jump between up to three devices. It also supports Logitech's FLOW technology for easily moving data between computers. That's right: If you're using two different machines, this keyboard can copy a file from one and send it to the other. 
This keyboard supports Mac, PC, and Chrome OS using a trick Logitech calls OS Adaptive keyboard layout, where the keys adjust to the computer you're using. 
Logitech Ergo K860
Do you want to buy an ergonomically-friendly keyboard that can be used more than just your laptop? I recommend you the Logitech Ergo K860 and it works amazingly with MacBook Pro and iPad Pro.
The best feature is that the keyboard's feet are on the front side of the chassis so you can change the height of the deck of the keyboard. The Logitech Ergo K860 supports Logitech's USB receiver and Bluetooth for ultimate compatibility.
Matias Tactile Pro Keyboard For Mac
The Matias Tactile Pro Keyboard is a mechanical keyboard and specially design for Macs. Matias is a trusted name in the world of Apple accessories. It is no secret that Matias adopts the same key-switch technology that Apple did with classic mechanical Apple keyboards, it ensures a good rep as one of the best keyboards for Mac users. 
So here it is, our list of 7 best keyboards in 2020 that features various keyboards including wireless, to most affordable one, so we hope that you will find your idol keyboard here. Stay Safe!! we will soon come with the new Best Picks list.